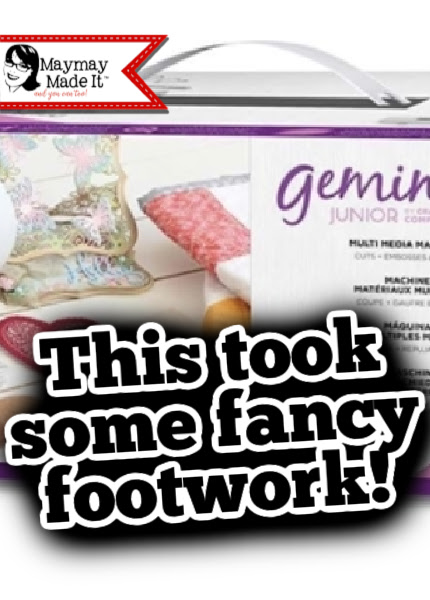 Hello, crafty friends! Grab a drink and a snack and settle in…today Maymay is unboxing and reviewing the Gemini Jr. She puts this machine through its paces and gives an honest summary of how this electronic die machine performs. So if you have been on the fence this video is for you!!!!!
~~Products Featured~~
Gemini JR Die Cutting Machine     https://bit.ly/3H3gkcK
Dress My Craft Oval Family Dies  https://bit.ly/3s8uxyX
Paper Accents Cardstock  https://bit.ly/3jjVOeQ
EK Embossing Stylus   https://bit.ly/3qZy6q2
6×6 Pattern Paper   https://bit.ly/3hzBCnP
Chipboard Section  https://bit.ly/3tWFZjB     
Momenta Freestyle Die Cutting Machine https://bit.ly/3xi1fio
—I use affiliate links when possible, using these links to purchase awards me a small commission. Items used in this video are all purchased by me, if and when an items is sent to me I will denote that by using ** next to the item.
Share your work on our customer gallery here: https://bit.ly/3cSdj0C