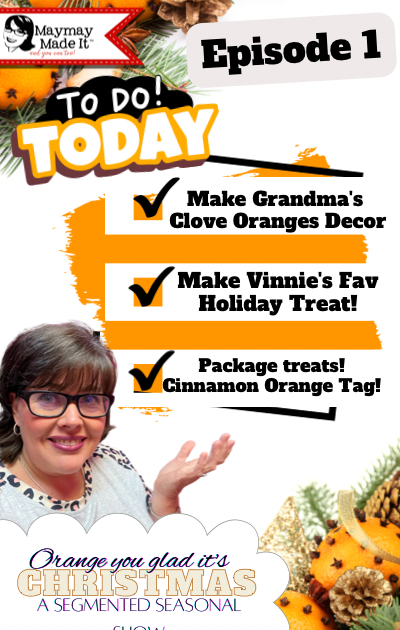 TOMORROW! 2PM!
We start our version of Vlogmas, we are calling it AREN'T YOU GLAD IT'S CHRISTMAS?
This is a segmented show full of tips, tricks, recipes, gift ideas, fun, fun and did I say fun?
Hold on to your hat, it's about to get FESTIVE in here!
Set your alarms, don't miss an episode. Weekdays at 2pm CST December 1 through December 22nd.
See y'all tomorrow, you are gonna be there ORANGE you?