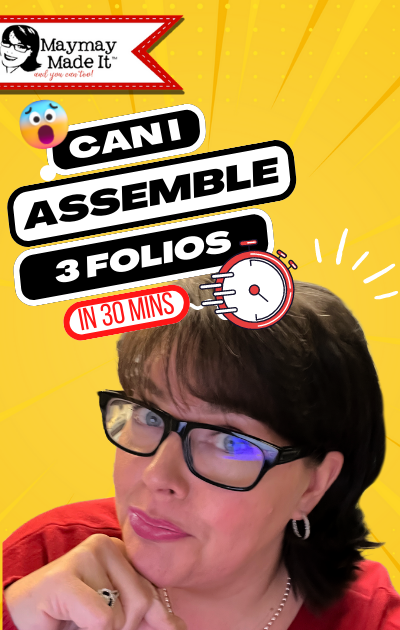 It really can't be this easy? RIGHT?
Tonight Maymay show us how to use the 49 and Market folio kits….
Can she make 3 folio bases in 30 minutes???
Let's find out!!!!!
~~PRODUCTS~~
49 AND MARKET SECTION https://bit.ly/3hFODyN
49 AND MARKET FOLIO SECTION https://bit.ly/3E48Eq8
49 AND MARKET TRIFOLD ALBUM WITH MAGNETS https://bit.ly/3UXqz8X
—I use affiliate links when possible, using these links to purchase awards me a small commission. Items used in this video are all purchased by me, if and when an item is sent to me I will denote that by using ** next to the item.
Share your work on our customer gallery here: https://bit.ly/3cSdj0C
Join our Discord here: https://discord.gg/ZpGb7D7NZb