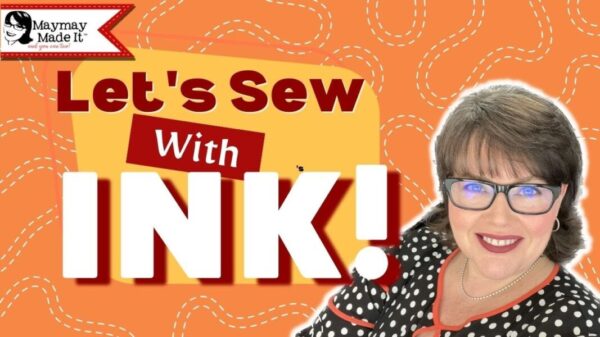 Quilt Cards just LEVELED UP! This will leave you in STITCHES!
Have you ever sewn with ink???? Well buckle up, tonight we are doing just that!!!!!!
So gather up those supplies and let's sew with ink????
~~Measurements~~
Card base: what cardstock cut to 4 1/4″ x 5 1/2″ score on the 5 1/2″ side at 1 1/4″ down to the score line, then cut across to make a book card fold
Strips: (20) piece of cut pattern cardstock to 6″ x 9/16″ ( or 1/2″ plus a 16th)
Quilt square: (4) pieces of white cardstock cut to 2 3/4″ x 2 3/4″ , tip…you will want to use a thinner cardstock
Block building base: (1) pieces of cardstock large enough to create the squares, we used a 12×12 piece
~~Products~~
Meander Stamp Set  6X6 https://bit.ly/3kFcBMA
Heart Strings Stamp Set  6X6  https://bit.ly/3m5iym6
Sewlestrial Stamp Set  6X6  https://bit.ly/41BcB0q
Art Glitter Glue https://bit.ly/3jb9WpP
Fine metal tip https://bit.ly/3rrpRUL
Paper Accents 12×12 Cardstock https://bit.ly/3DmVkNm
Pattern Cardstock Section https://bit.ly/3hzBCnP
Dress My Craft Mini Trimmer https://bit.ly/3mgLVlP
TH Shears https://bit.ly/3eJ59uw
MISTI https://bit.ly/3y7oyM9
M'pressables https://bit.ly/3uhfvsx
Versafine Onyx Black Ink https://bit.ly/3Ctk6K6
—I use affiliate links when possible, using these links to purchase awards me a small commission. Items used in this video are all purchased by me, if and when an item is sent to me I will denote that by using ** next to the item.
Share your work on our customer gallery here: https://bit.ly/3cSdj0C
Join our Discord here: https://discord.gg/ZpGb7D7NZb