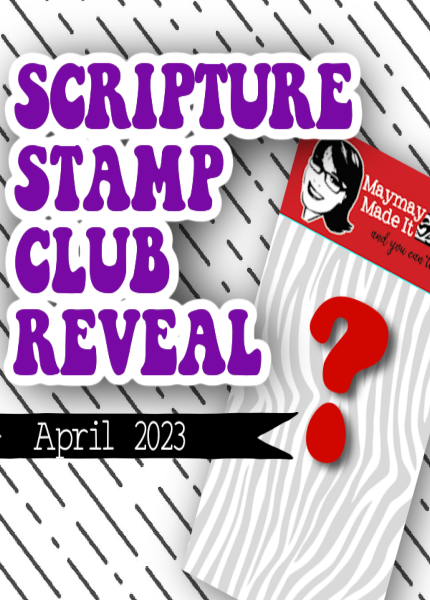 Join us today for the April 2023 Scripture Club Reveal…this stamp set will be the perfect addition to  your projects.
Are you a member of the Stamp Club? Why not? Did you know that not only do you get a new mystery stamp set each month but you get these features too:
-loyalty points added each month
-15% off discount to shop in the store * some exclusions apply*
-$5 coupon on you birthday
And you can cancel at any time… so go sign up today!!!
Join the Stamp of the Month Club: https://bit.ly/2EAPVad
AND THAT'S NOT ALL!!! 
We give away a $50 gift card to the store each month! All you have to do to enter is make a project with the stamp set and post it to the Customer Gallery, that's it!
We picked the winner by random!
—Congrats to last months $50 gift card winner:Linda Elston
Winners are contacted via email.
—I use affiliate links when possible, using these links to purchase awards me a small commission. Items used in this video are all purchased by me, if and when an item is sent to me I will denote that by using ** next to the item.
Share your work on our customer gallery here: https://bit.ly/3cSdj0C
Join our Discord here: https://discord.gg/ZpGb7D7NZb