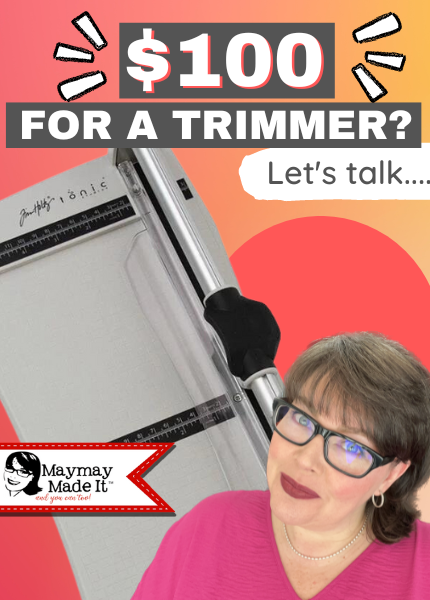 $100 for a trimmer!?!?  Is it worth all that $$??
Join Maymay tonight as she gives an honest comprehensive review of the Tim Holtz Rotary Media Trimmer.
So grab a cold beverage, a tasty snack and something to write down the pros and cons of this innovative trimmer…
You can purchase the Tim Holtz Tonic Rotary Media Trimmer here: https://bit.ly/3InghuL
—I use affiliate links when possible, using these links to purchase awards me a small commission. Items used in this video are all purchased by me, if and when an item is sent to me I will denote that by using ** next to the item.
Share your work on our customer gallery here: https://bit.ly/3cSdj0C
Join our Discord here: https://discord.gg/ZpGb7D7NZb